"Take away my people, but leave my factories and soon grass will grow on the factory floors. Take away my factories, but leave my people and soon we will have a new and better factory."(Andrew Carnegie)
Behind every textile we produce there is the "we" factor: artisanship and technology, research and intuition, local tradition and design. We have a dedicated team whose perseverance and care contributes every day to the creation of our textiles and their journey around the world.
Our constant commitment has led our company to achieve excellent quality standards at competitive prices. Part of this success is due to the continuous orientation towards service to our customers.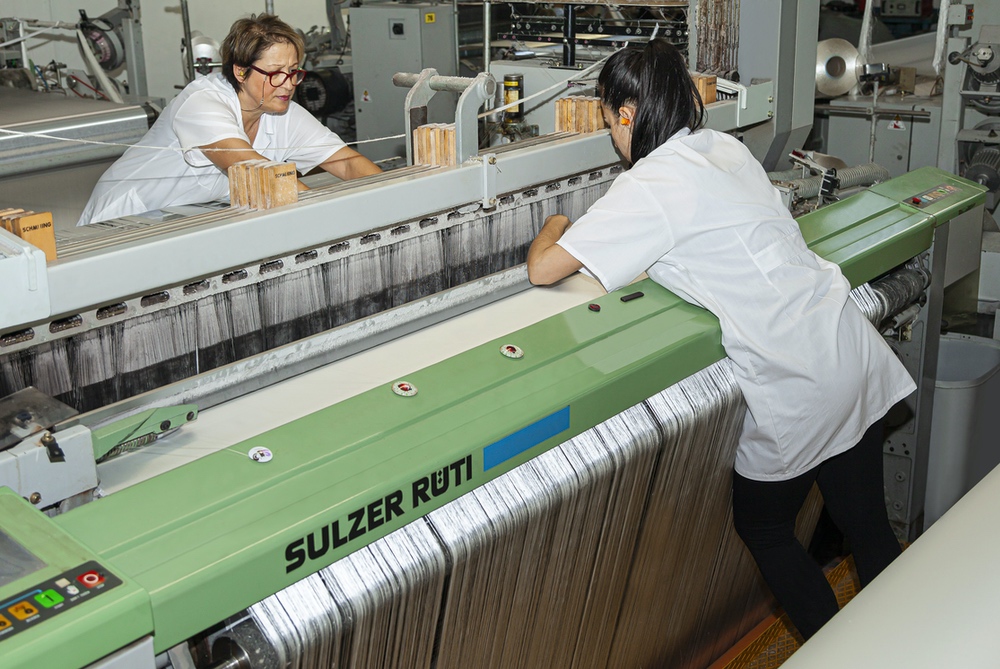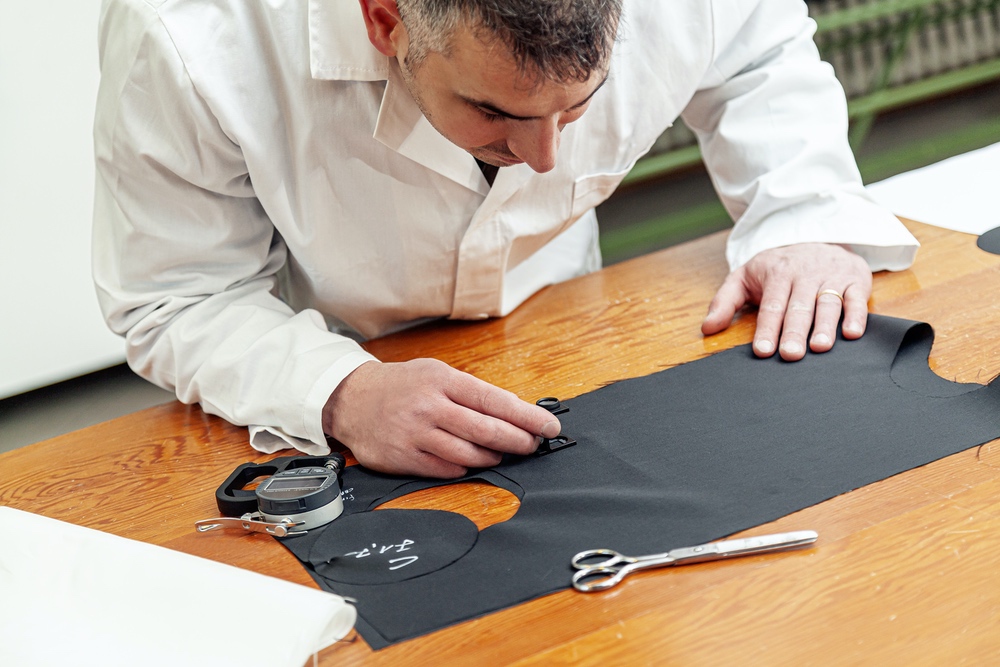 Together with our partners and vendors we strive to comply with industry regulations and the highest environmental standards.
CERTIFICATION OEKO-TEX® Standard 100 establishes the absence of toxic contents in raw materials, semi-finished products and finished products, ensuring the safety of textiles for human health and the environment.
THE REACH regulation arises from the initiative of the European Parliament to guarantee the control of substances dangerous to health and the environment. Their Candidate List defines which substances are harmful and banned from the market and which ones are admitted with minimum tolerance.
With our 150 looms we have a production potential of 60,000 meters of textile per day. Every year we invest in the sustainable renewal of machinery and our factory floors, thereby increasing our production capacity.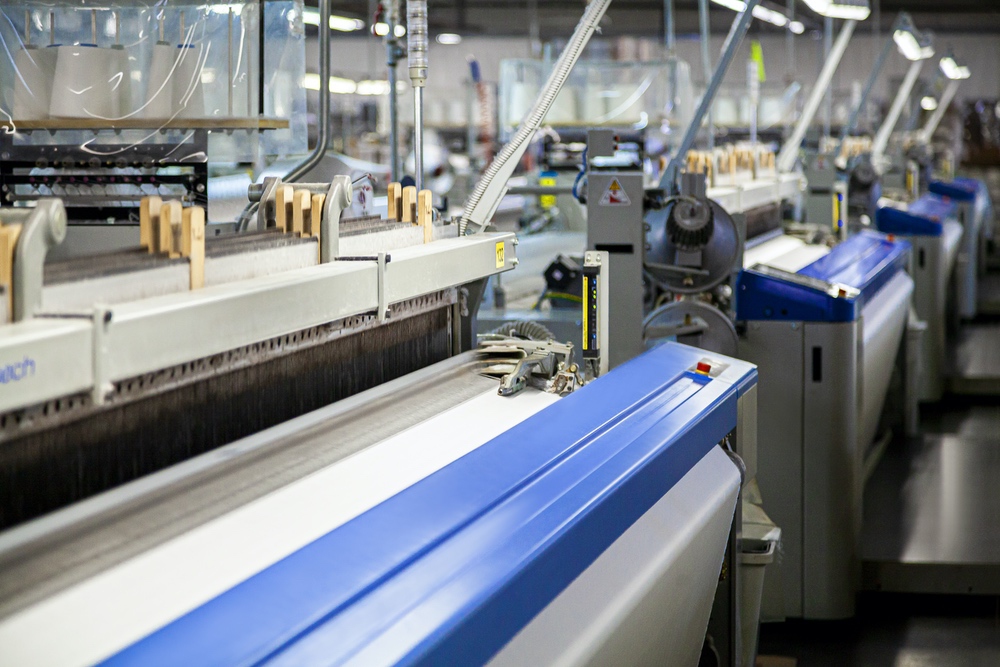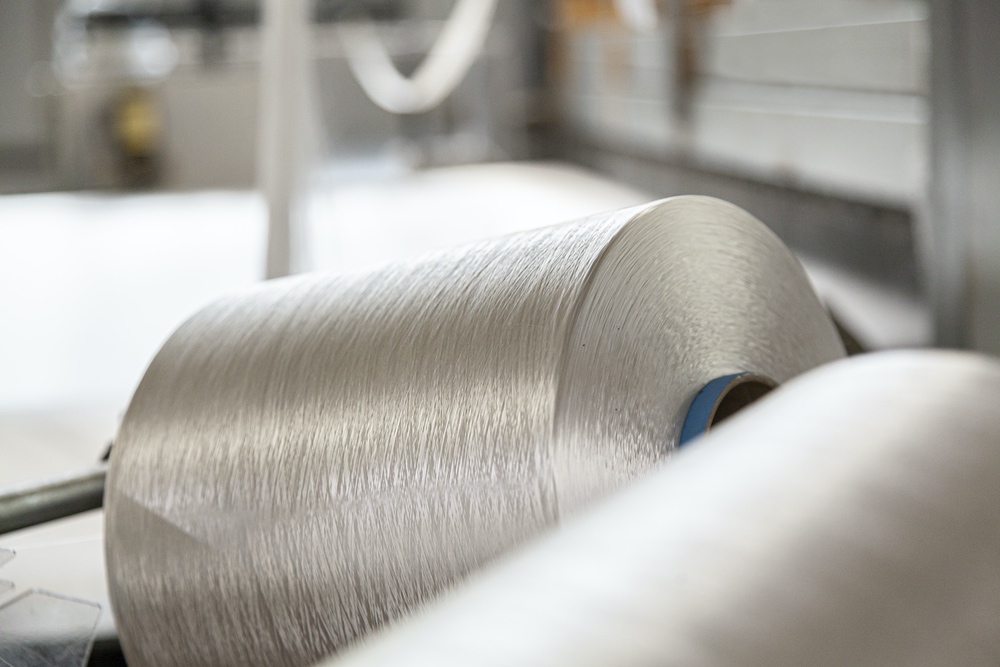 We started as specialists in the production of acetate fabrics. Acetate is a cellulose-based artificial fiber of which we know every secret, and which we promote for its sustainability and eco-friendly manufacturing process.
In addition to acetate we produce viscose and polyester fabrics. We provide continuity by maintaining a large stock of both raw material and finished fabrics.
Our productions of artificial fibers are privileged but not exclusive. Together with our customers we have developed fabrics with elasticized, biodegradable, synthetic and natural yarns.